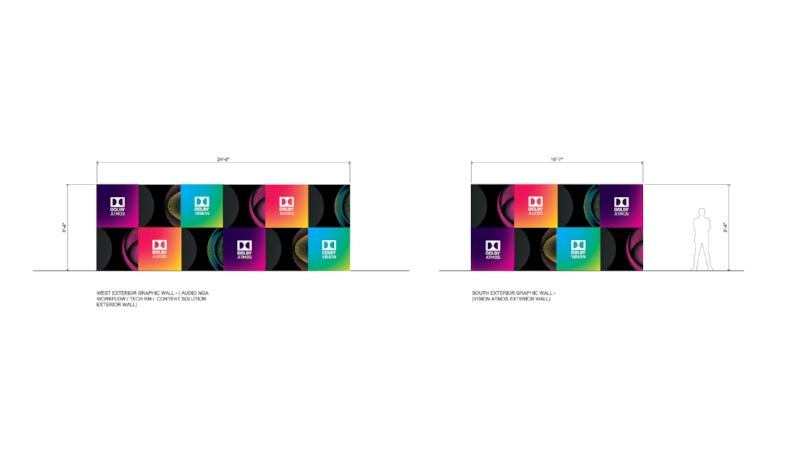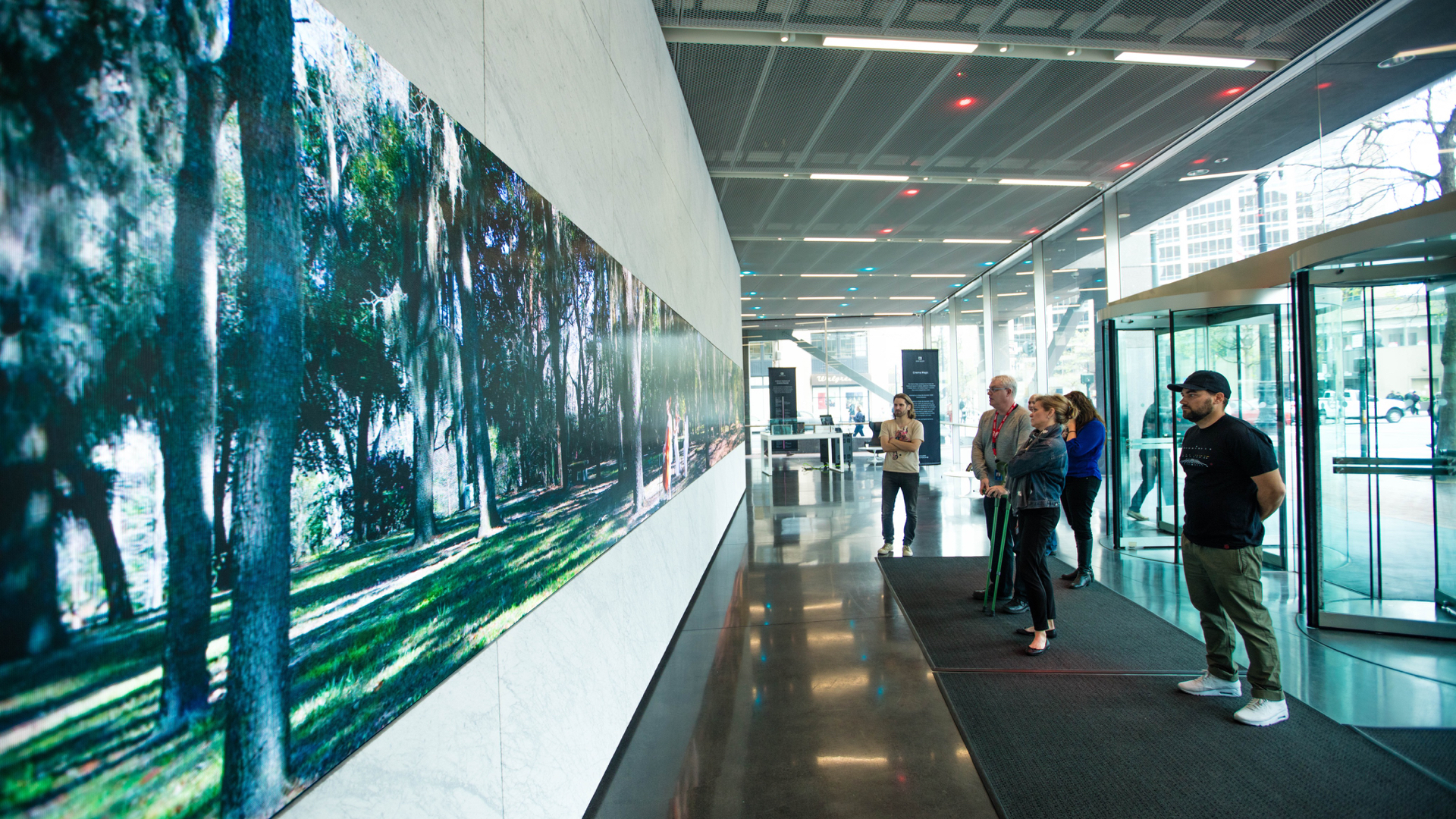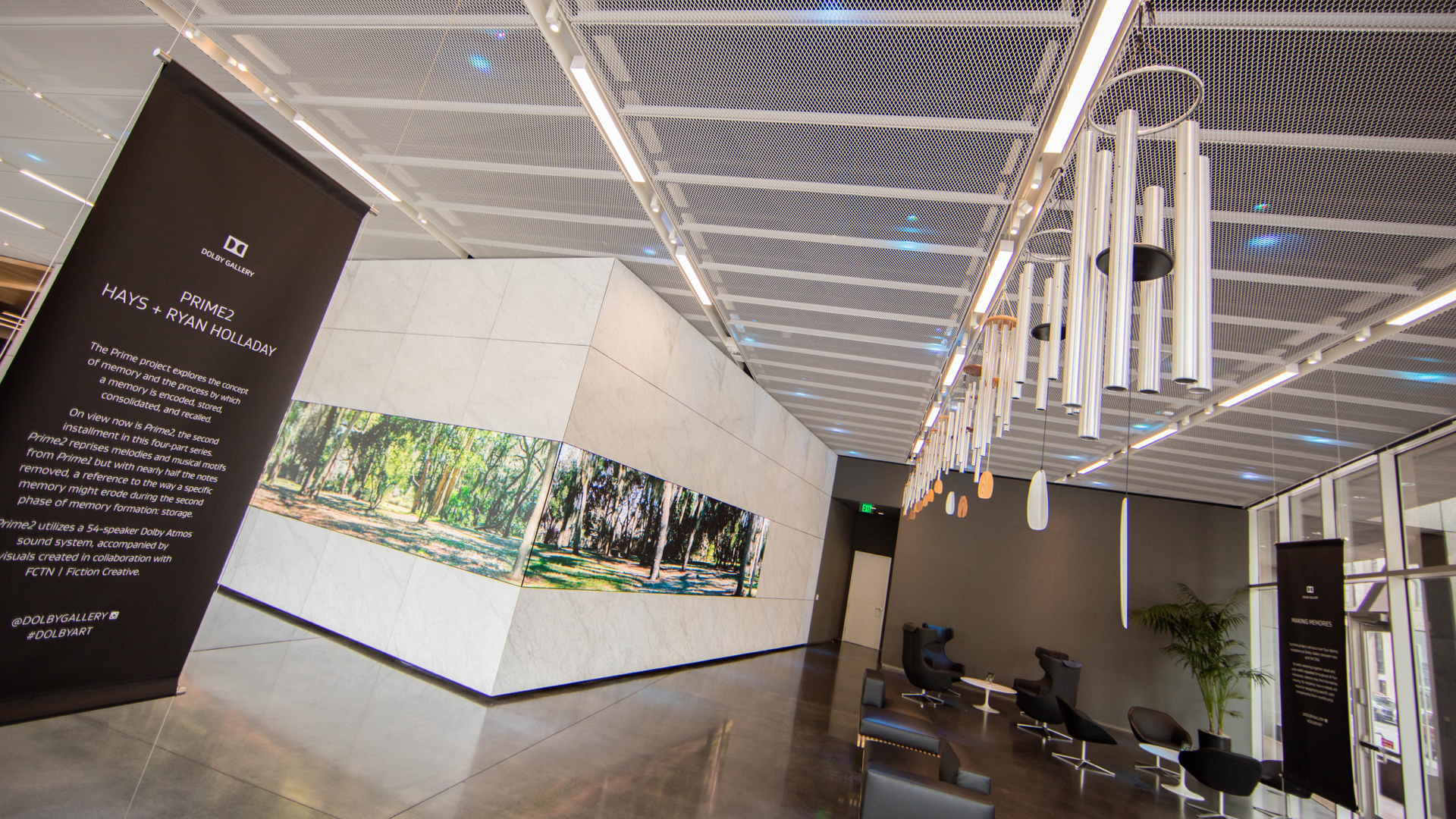 Dolby Visual Experience Design
Digital, Print, and Environmental Graphics and Branding
Client: Dolby
Role: Visual Experience Designer and Dolby Art Manager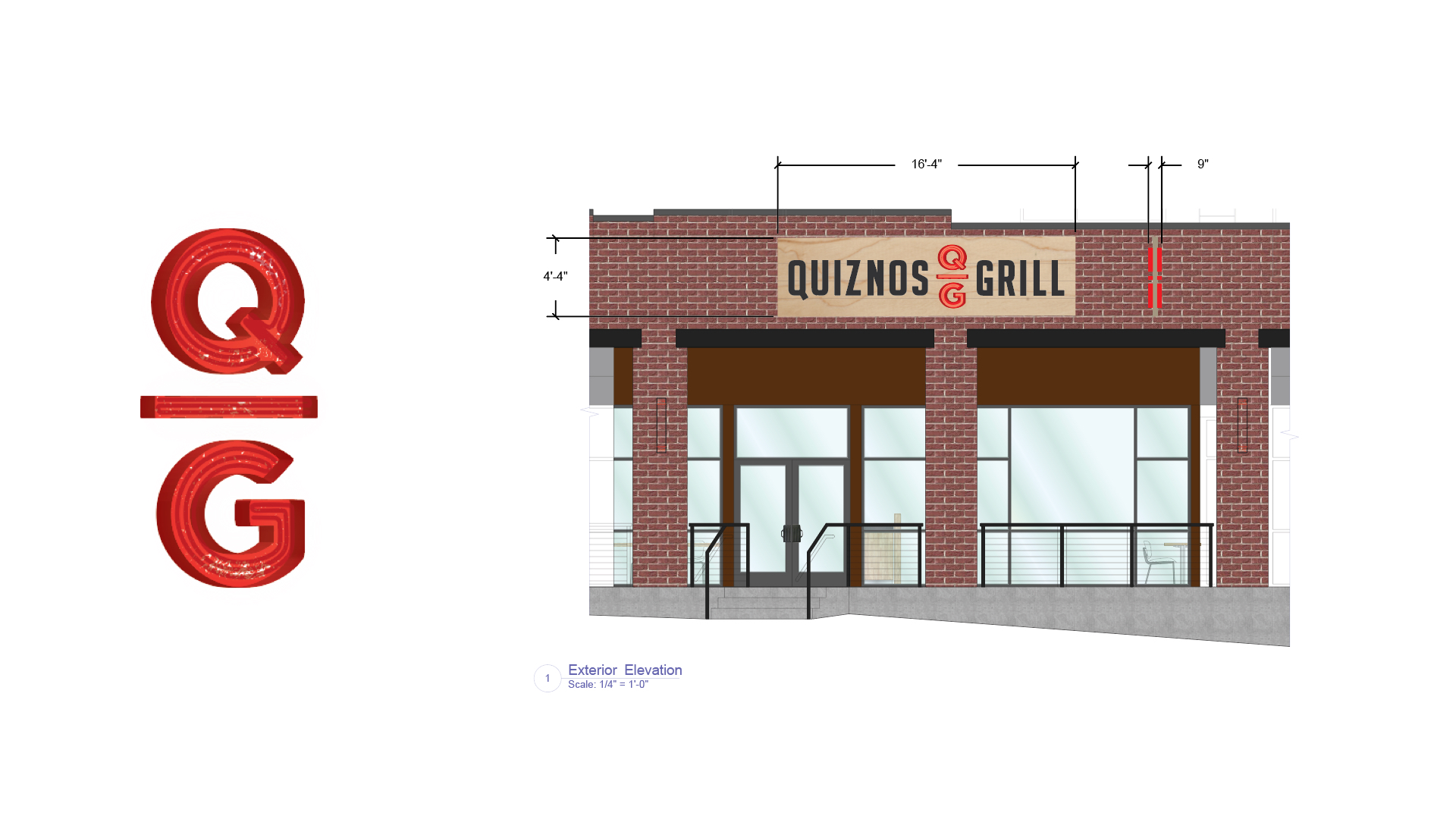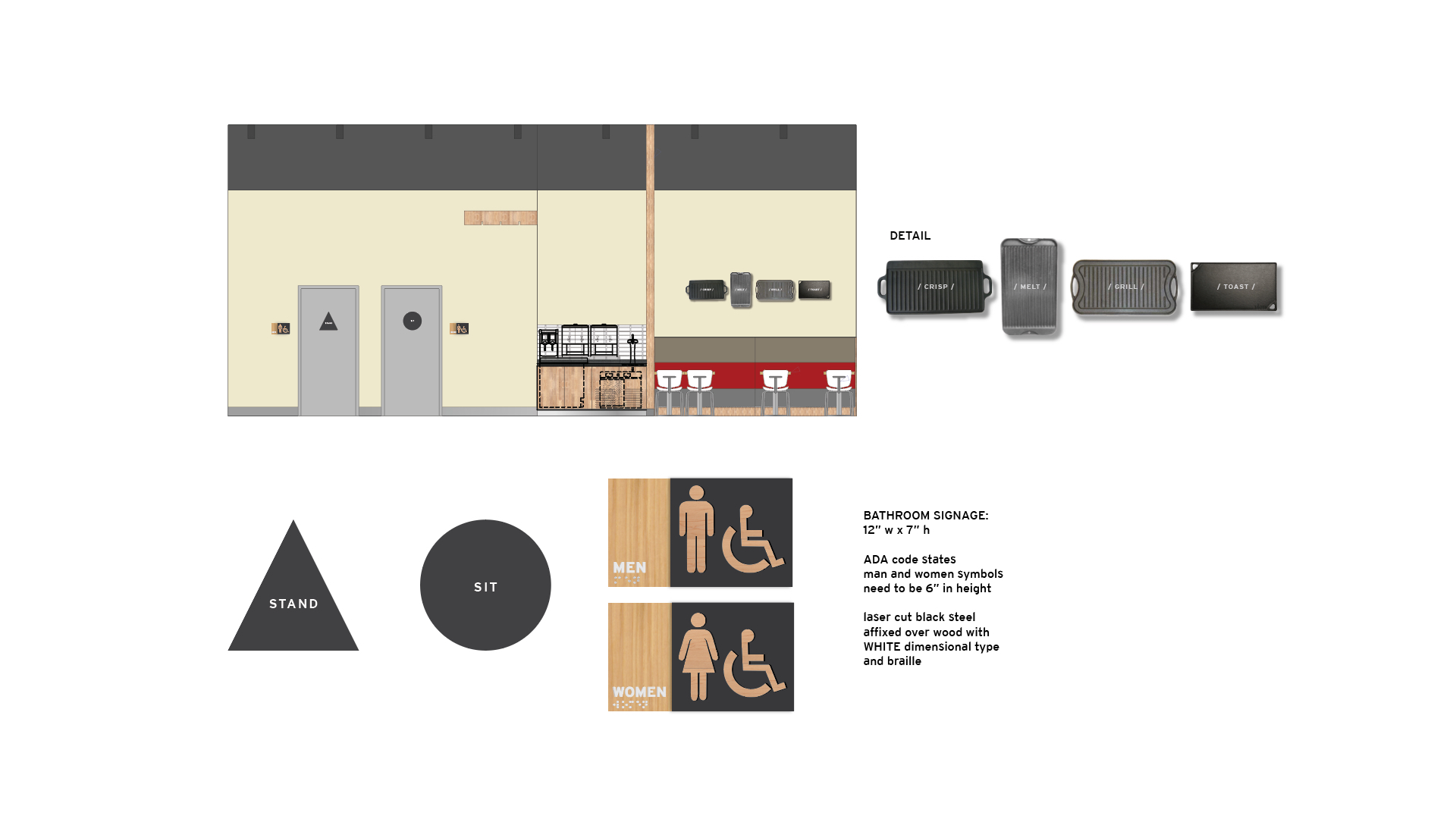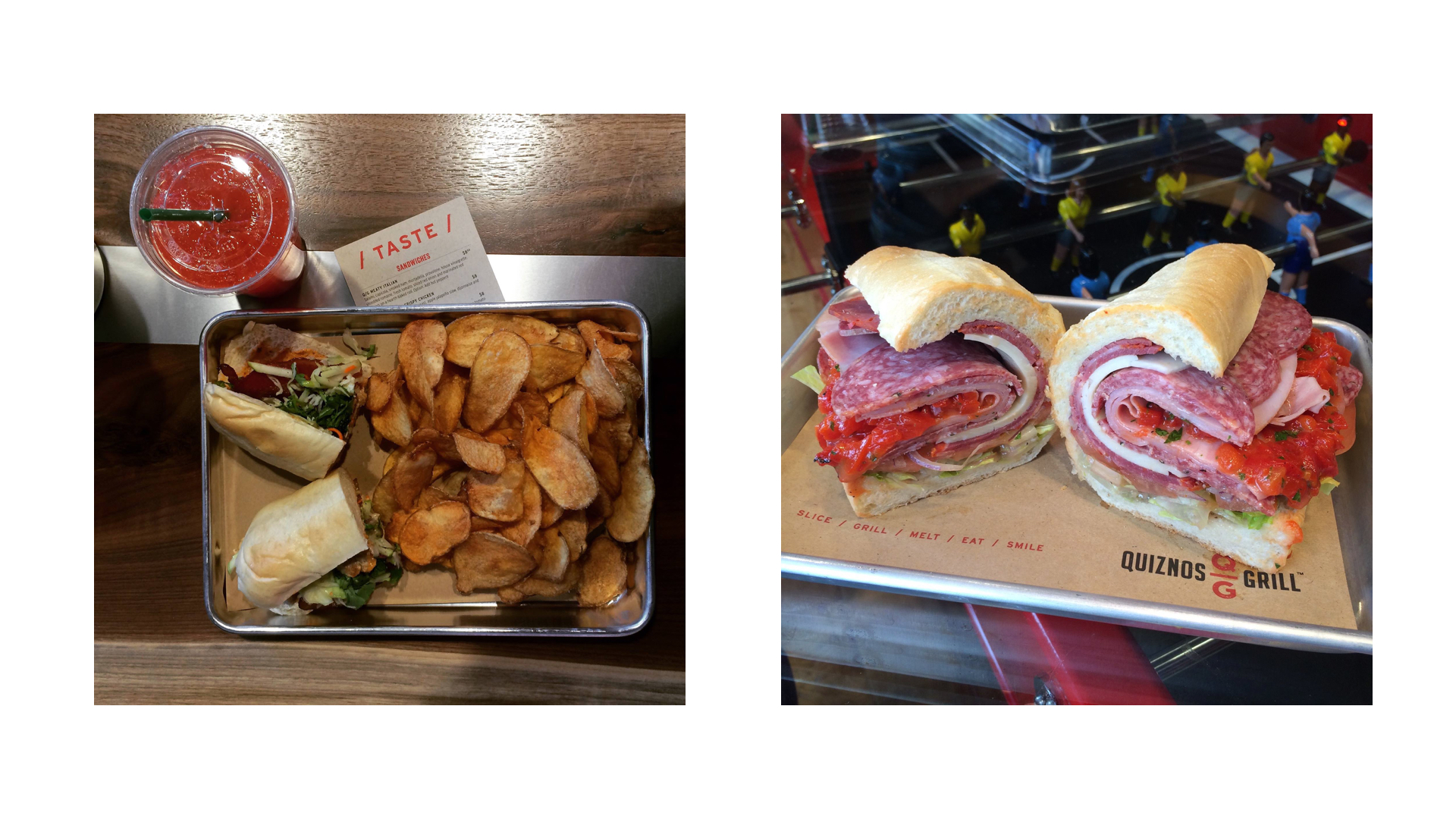 Quiznos Grill Branding and Retail Store Prototype
in Denver, Colorado
Opened December 2015
Studio: Tesser, San Francisco
Client: Quiznos
Role: Brand and Environmental Designer

This is a WIP microsite for an exhibition of three artists at the Leeds College of Art October-November 2015 that is being curated by myself and Kirsten Harkonen as a HungryMan Gallery Project. It will be acting as a digital catalog of the show and events and there will be 360˚ images of the installation.
Built in Webflow, it is currently in testing for responsive.

Client: HungryMan Gallery
Role: Designer
Chestnut.io is a web based application for startup founders to track and log interactions with venture capital investors. An investor's profile combines user generated "tid-bits" or notes, and information generated from the Angel List and Product Hunt API's. This gives users a way to pin point investors based on location, interests, and past funding.
I was the sole designer on the MVP, with the support of a backend development team. The design needed to be accessible to business oriented users, while maintaining design aesthetics. The approach was to create a simple yet elegant way to categorize lots of information. I took a modular approach to the application's construction in order to allow growth over time.
Chestnut is in beta as of March 2015.

Client: Chestnut.io, New York
Role: Product Designer, UX/UI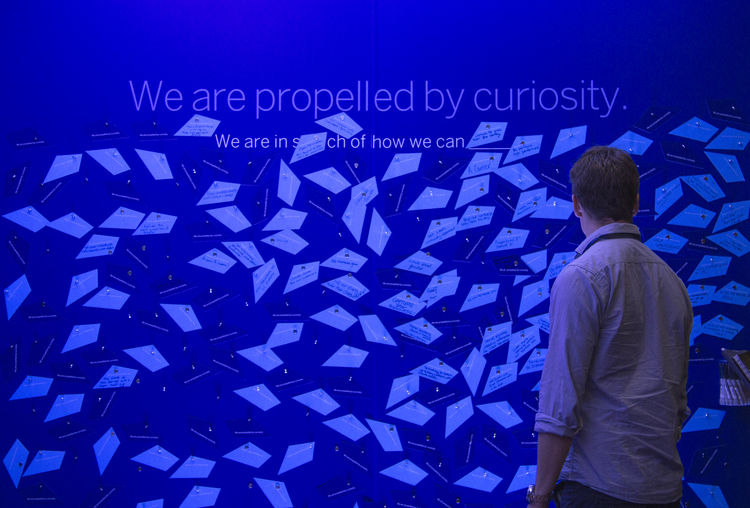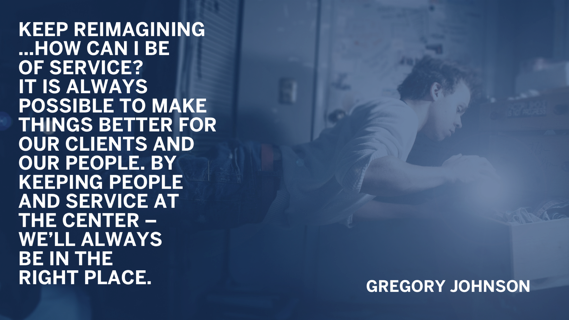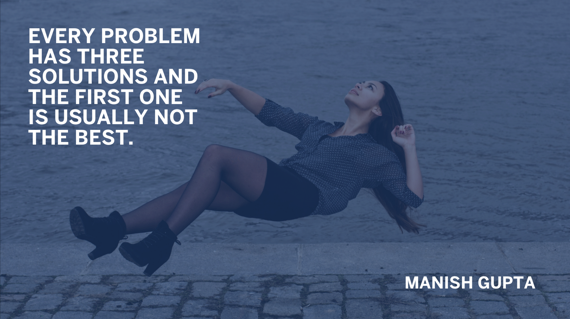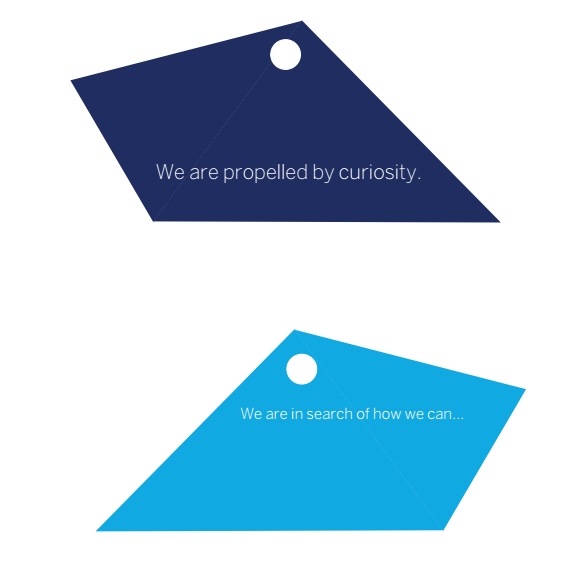 American Express' Small Business branch, OPEN, expanded over 50% in the last year. A 400 person summit was held in Chicago in May 2014 to launch the on-boarding of the new Top Client Group employees.

I was involved in the design and production of the exhibition graphics for the branded Change x Design Expo. I designed the experience map and interactive magnetic feedback wall, which now lives in AmEx headquarters in New York.

Studio: Epic Decade, Providence, RI
Client: American Express OPEN
Role: Environmental and Experience Designer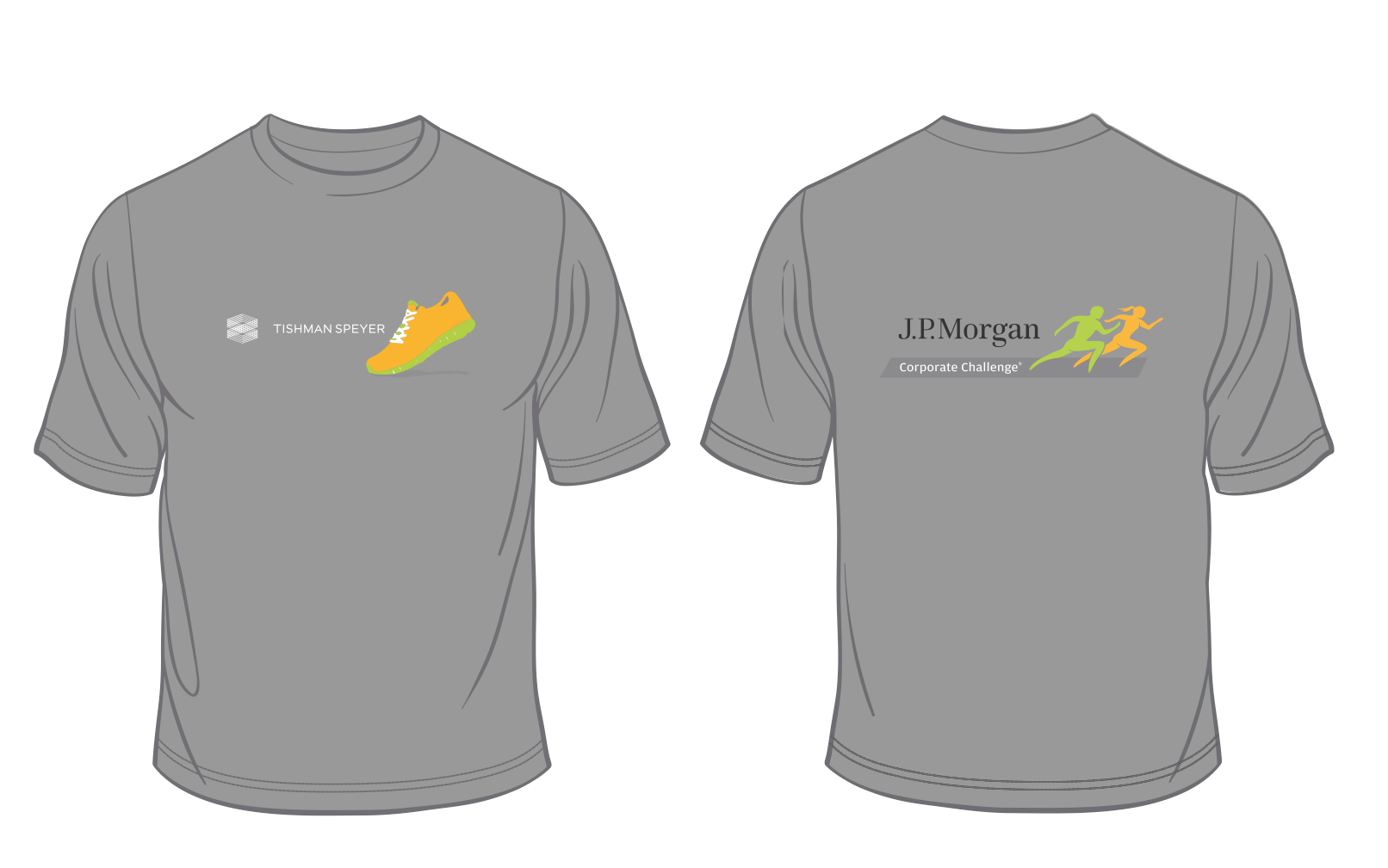 Tishman Speyer Properties is a real estate investment firm located in New York with more than 93,000,000 square feet of assets in major metropolitan areas across the world, consisting of well known landmarks including the Chrysler Building and Rockefeller Center in New York.
The design studio within the marketing department provides creative collateral for all properties. I designed and produced micro sites, digital interactive property brochures, email campaigns, advertising, and printed marketing collateral.

Client: Tishman Speyer Properties, New York
Role: Graphic Designer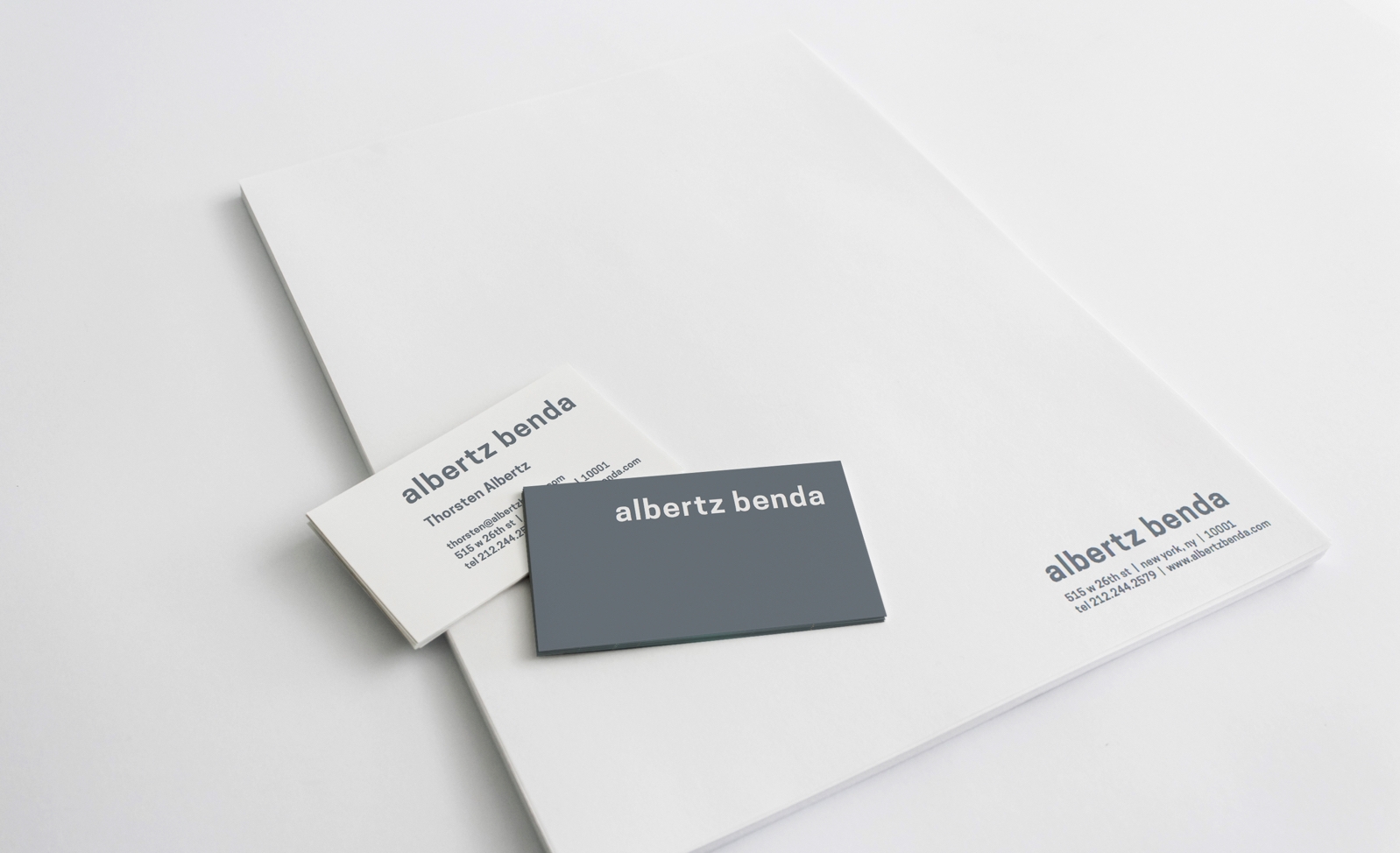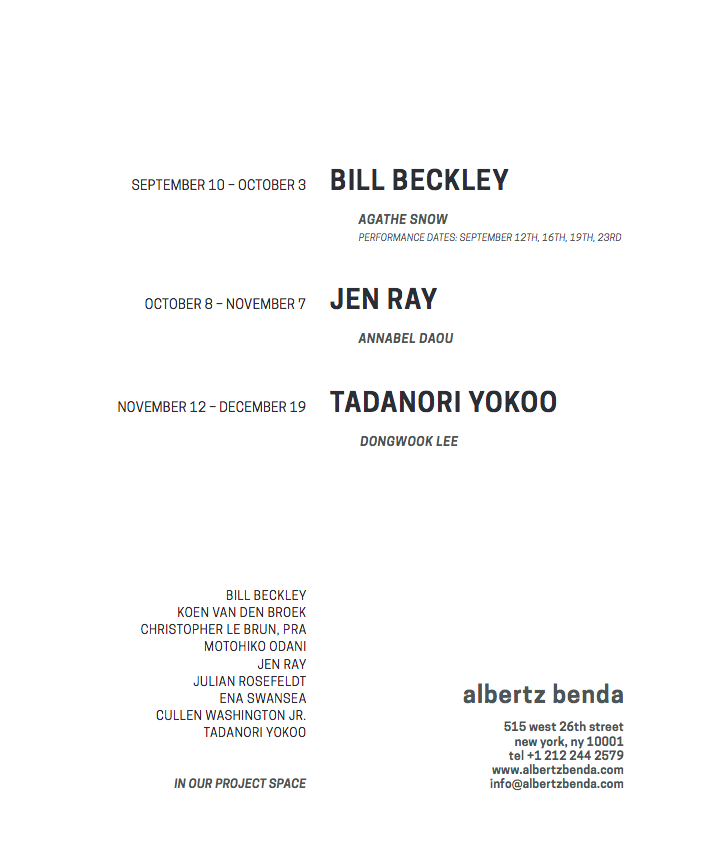 Friedman Benda, a fine art and design gallery in Chelsea, asked me to design their wordmark and collateral for their new space, Albertz Benda.
Staying within the branding style of Friedman Benda meant clean, simple, and elegant design. After many explorations into type, we received permission to use the typeface "Cooper Hewitt" specifically designed for the Cooper Hewitt Design Museum.
Their marketing collateral was also delivered; including business cards, letterhead, and print advertisements.

Client: Friedman Benda, New York
Role: Graphic Designer, Branding
Robin Hood is New York's largest poverty-fighting organization, and since 1988 has focused on finding, funding and creating programs and schools that generate meaningful results for families in New York's poorest neighborhoods.
The Robin Hood Investors Conference features insight from top investors, policy-makers and innovators, and offers ample networking opportunities throughout two days.
Working with David Stark Design, I was responsible for the design and production of all wall graphics which included way finding signage.
Studio: David Stark Events and Design, New York
Client: The Robin Hood Foundation
Role: Environmental Design and Production
Within American Express OPEN there are 7 groups of employees receiving training year round. With a high on-boarding rate in 2013-2014, Epic Decade was asked to map the current learning system and redesign in order to create innovative and well rounded employees through a remarkable and personalized learning experience.

I examined their current training programs, with the Field Effectiveness group, and organized by time and module based on the last two years of on-boarding and continuing education. I sorted the data by various modes, in spreadsheets, and then translated into infographics for workshopping sessions.

Studio: Epic Decade, Providence, RI
Client: American Express OPEN
Role: UX Research, Designer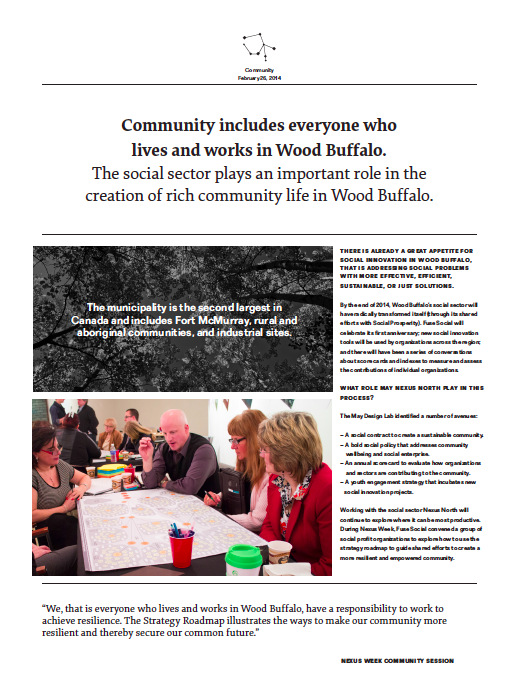 The Nexus North City Initiative was a cultural campaign to re-imagine the Northern Alberta region as global model of sustainability. IDEA salons were held to consider the essential questions of the communities work, passion, and leadership while searching for the future of sustainability.
I acted as facilitator at IDEA salons in Fort McMurray, AB and New Haven, CT. While working on the design and production of broadsheet take-aways synthesizing workshop thinking.


Studio: Epic Decade, Providence, RI
Client: Nexus North
Role: Designer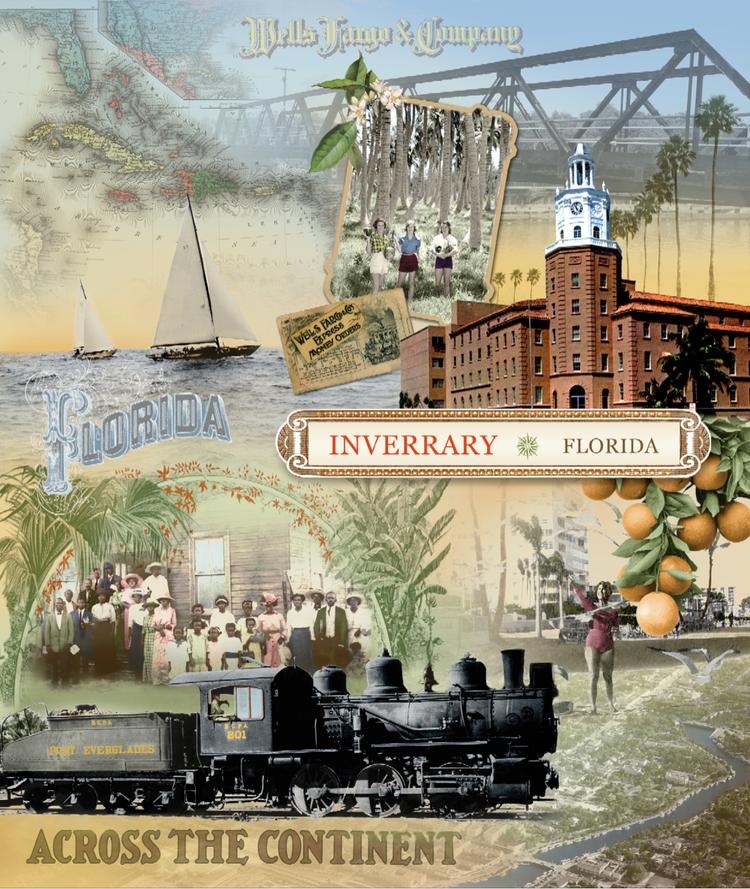 I worked as an in-house Graphic Designer for Wells Fargo Bank in their Distribution, Strategies, and Services Group. Working with the Community Mural program, an initiative heavily utilized to bring together the Wachovia community and the Wells Fargo brand, included the design and production of custom interior and exterior store murals as well as associated print collateral. I was also tasked with the maintenance of the program's website. After the conversion of Wachovia stores, I worked on the branding refresh, across the United States, to update the exterior paint and signage and implement new urban banking centers. During my tenure I touched close to 200 stores including the largest exterior mural, in the program, located at the University of Washington branch in Seattle.
Client: Wells Fargo Bank, San Francisco
Role: Graphic Designer